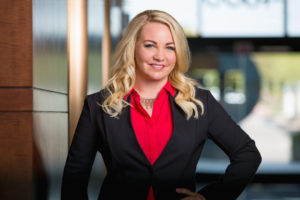 Amy Brandt is president of First American Docutech, a part of the First American family of companies, providing an end-to-end integrated digital mortgage experience that enables lenders to accelerate the real estate closing process.
A highly accomplished entrepreneur and senior executive, Brandt brings over 20 years of success within the mortgage, software, tech, aerospace and financial services industries to her role at First American Docutech. As president, Brandt drives the company's strategic vision and leads its growth initiatives by adding new products, entering new market segments and seeking strategic technology integrations. She also leads all aspects of daily operations, including new business development, customer support and product development.
Brandt has been awarded both HousingWire's 2018 Vanguard Award which celebrates the U.S. Housing economy's leaders of the year as well as the 2019 and 2020 PROGRESS in Lending's Most Powerful Women in FinTech award. In May 2019, Brandt was also awarded a Centennial Medal by the Institute of International Education, which is awarded to organizations and individuals who have contributed to the field of international education through government service, academic exchange leadership, global mobility leadership, philanthropic excellence, and corporate support for the advancement of international education and relations.
Before joining First American Docutech, Brandt was the president of originations and corporate technology at New Penn Financial, where she oversaw all origination channels, including direct to consumer products, third party originations, retail and joint venture. Prior to that, Amy served as chief operating officer of Prospect Mortgage, where she enhanced day-to-day operations, resulting in a 40% reduction in operational costs. Before her time at Prospect, Amy was tenured as president and CEO at Vantium, where she was able to grow assets under management from $500 million to more than $4 billion while overseeing the acquisition of two companies.
In addition to her executive career, Brandt currently serves as a board member of Sun to Water Technologies and a Scholar Rescue Fund board member with the Institute of International Education. She earned a JD from Arizona State University College of Law and a BA in political science from the University of Southern California.