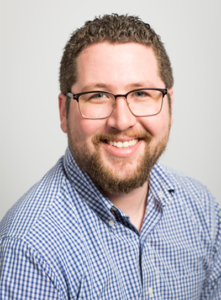 Adam Stern leads the Product and Technology teams for Docutech – including Docutech's ConformX® document generation and Solex® eSign, eClosing and eVault platforms.
Throughout his career, Stern has been able to match process with technology to transform the loan cycle. In his current role, Docutech has utilized Stern's product strategy and innovative mind to continue to grow the company and its capabilities. Since his introduction to the Docutech team in October 2019, he has helped drive the continued evolution of Docutech's Solex eClosing solution including multiple Remote Online Notary (RON) partner integrations as well as Solex Orders – an application that allows lenders and other third-parties to bring non-ConformX documents into the Solex eClose ecosystem.
Prior to Docutech, Stern held executive and leadership positions at several mortgage originators including NewRez where he was the Chief Information Officer.
Adam is a Cum Laude graduate of Arizona State University with a B.A. and was selected to the National Mortgage Professional Magazine list of "40 Most Influential Mortgage Professionals Under 40" in 2018
and 2019.