Docutech Compliance Services 
Docutech®, a First American company, is committed to providing exceptional service and value to help improve regulatory compliance for our clients. While leveraging a framework of expertise, technology, and change management, our regulatory and legal acumen augments our dynamic and innovative technologies to provide a holistic document service you can trust. And unlike our competitors, we don't charge a subscription fee for our compliance services.
Value-added compliance services with no subscription fee
Available team of seasoned compliance attorneys and paralegals
Constant monitoring of multiple industry sources
Continual compliance auditing
Access to compliance website for regulatory updates
Expedient change management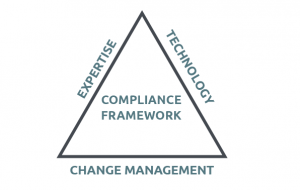 Regulatory Compliance
When it comes to navigating the ever-changing regulatory environment, including the QM and TRID rules stemming from the Dodd-Frank Act and the CFPB, First American Data & Analytics is your solution for comprehensive loan-level compliance reviews and background checks for third-party originators and other business vendors.
The RegsDataTM Compliance Suite makes sure loans are in compliance with laws and regulations
Vendor Management Suite provides you with the ability to review 100% of third-party originator application information with real-time license checks
NMLS® Consumer Access data to validate the mortgage broker and loan officer's NMLS status
We deliver up-to-date compliance solutions that help you focus on your core business objectives while mitigating risks
Learn more about our regulatory compliance offerings >>
Learn More About RegsData
Commitment to Compliance
With a long history of providing industry-leading compliance services, Docutech understands the critical nature of the loan documentation services we provide. Given the heightened regulatory scrutiny of consumer financial transactions, having a business partner you can rely upon to reduce your regulatory burden is vital. When you work with Docutech, you are working with a company committed to your success by providing services and solutions that comply with all applicable rules and regulations.
Compliance Resources
Download Solution Brief