Docutech Compliance Services 
Docutech is committed to providing exceptional service and value to help improve regulatory compliance for our clients. While leveraging a framework of expertise, technology, and change management, Docutech's regulatory and legal acumen augments our dynamic and innovative technologies to provide a holistic document service you can trust. And unlike our competitors, we don't charge a subscription fee for our compliance services.
Value-added compliance services with no subscription fee
Available team of seasoned compliance attorneys and paralegals
Constant monitoring of multiple industry sources
Continual compliance auditing
Access to compliance website for regulatory updates
Expedient change management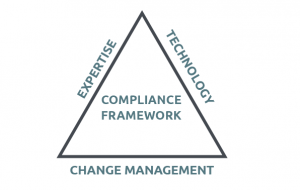 Commitment to Compliance
With a long history of providing industry-leading compliance services, Docutech understands the critical nature of the loan documentation services we provide. Given the heightened regulatory scrutiny of consumer financial transactions, having a business partner you can rely upon to reduce your regulatory burden is vital. When you work with Docutech, you are working with a company committed to your success by providing services and solutions that comply with all applicable rules and regulations.
Download Solution Brief