In The News
Press releases, events, and more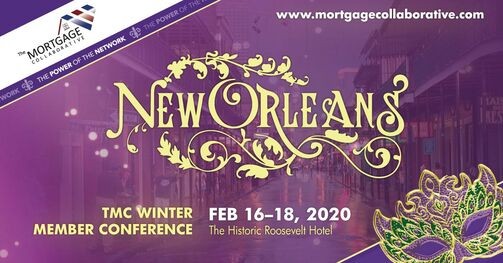 Date: February 16 - 18, 2020
The Mortgage Collaborative's Winter Conference at the historic Roosevelt Hotel in New Orleans promises a unique opportunity to network with like-minded professionals from the mortgage industry. As the Preferred Doc Partner of this mortgage cooperative, you're afforded exclusive pricing on dynamic doc generation,…

Date: March 08 - 11, 2020
MBA's Mid-Winter Housing Finance Conference is your exclusive opportunity to join senior executives from across the country to discuss pressing issues in real estate finance and shape the future of our industry.
Every March, MBA's select group of CEOs,…

Date: March 23 - 25, 2020
Join us at Ellie Mae's annual user conference, Experience 20. Talk to us about the newest approaches for originating more loans, lowering costs, and reducing time to close….